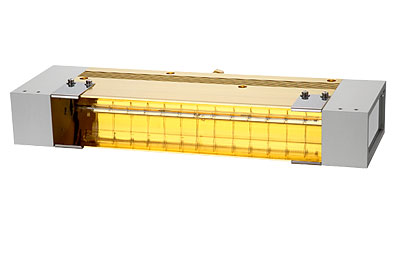 The Halogen Line Heater NIL with the linear layout of halogen lamps is appropriate for heating and pre-heating applications for fusion cutting of long rolls (resin) or heating in factory lines for a given duration and temperature.
Advantages
The light concentrator type focuses light on the line to provide a temperature of 1,000 degrees Celsius.
The halogen lamp comes combined with a high-efficiency oblong mirror.
Enables heat to be applied through glass.
Irradiation example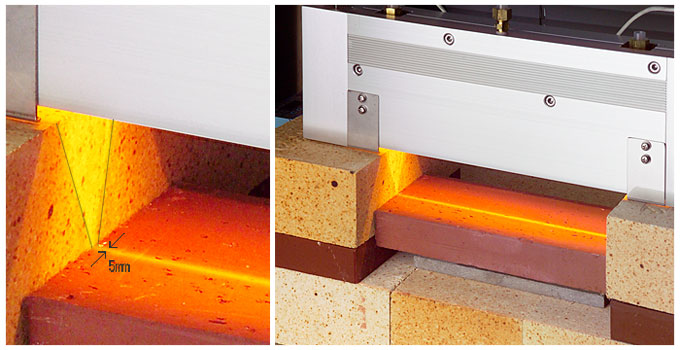 Product Photos