Super Air Heater

SEN (Built-in Sensor)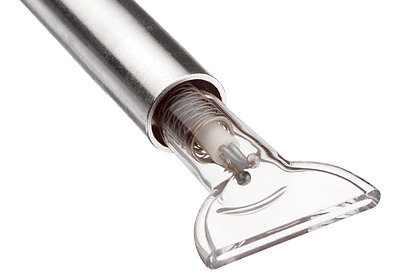 The SEN Super Air Heater has a sensor built into the tip of the heater to allow accurate control over the temperature of the heater's nozzle.
We can produce customized models with different ratings and nozzle shapes in accordance with customer requirements.
Temperature Measurement
Temperature Measurement Conditions
Heater in Use

SEN100V-350W-AS LL
SEN200V-650W-AS

Location of Temperature
Measurement
Location 5mm from the heater nozzle measured with a type K thermocouple.
Air Flow Volume

SEN100V-350W-AS LL (10L/min)
SEN200V-650W-AS (25L/min)
*The data listed on the left is in combination with thermostat (DAC-8D) manufactured by Inflidge Industrial.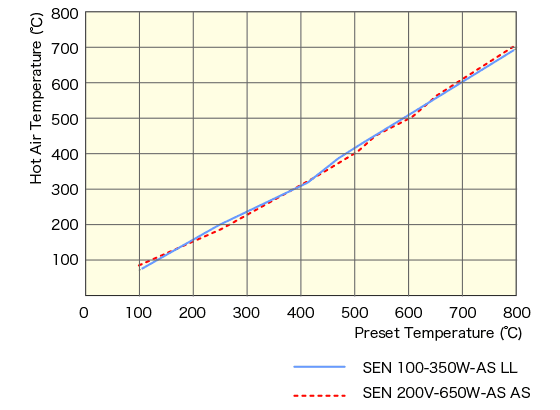 Product Photos