Halogen Spot Heater

LCB (Low-cost Beam Heater)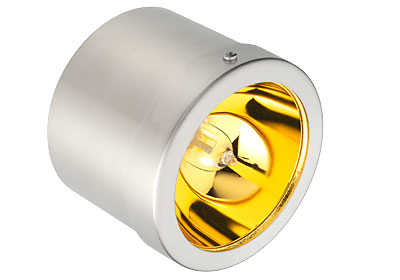 This heater provides long focal distance despite light condensing diameter Φ2 and low price products.
It can be used to meet clean heating of untouched or quich heating requirements.
Advantages
The LCB-50 is a spot heater that uses a gold evaporation mirror.
Low cost.
The mirror concentrates the heat energy from the halogen lamp to provide highly efficient energy at low power consumption.
Front surface glass can be installed to prevent the surface of the mirror from becoming soiled (optional).
Product Photos