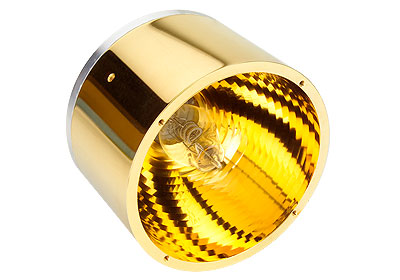 The Halogen Spot Heater HSH is a halogen lamp best suited for the manufacturing of semiconductors and drying parts.
The combination of halogen lamp and special mirror offers maximal temperatures of 500°C to 1200°C in only 2–3 seconds. Furthermore, the adaptable mirror design allows changes in the light distribution (focal point distance, light focusing diameter).
Advantages
High-efficiency spot heaters combined with specially designed gold mirrors on the halogen lamps.
The HSH-1 can apply heat up to approximately 1,200 degrees Celsius.
Suitable for applying heat through glass.
Can be used for applying heat to test samples inside vacuum chambers, drying after washing, heat caulking and other non-contact heat applications.
Can be used for various types of heat processes that require clean heat application, and preheating for semiconductors.
We also design and manufacture models with light distribution mirrors in accordance with application. Feel free to contact us.
Irradiation example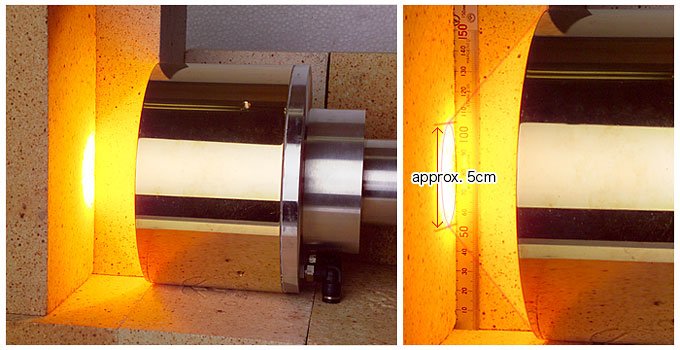 Product Photos