Halogen Line Heater

CFH (Carbon Fiber Heaters)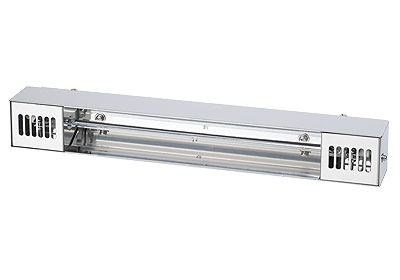 The Carbon Fiber Heater CFH is a high efficiency, long service life carbon heater with a heater wavelength of 2.6µm using plant-based carbon fiber.
Plant-based carbon fiber far-infrared heating element!
Environmentally friendly heating element of the 21st century!
Advantages
High-efficiency, long-life heater using vegetable carbon fiber with a wavelength of 2.6μ.
Provides the same heating effect as nichrome heating elements with half of the power.
The 2 to 4 micron wavelength of the infrared irradiation spectrum, which acts as a moisture absorption band, is four times larger than nichrome heating elements.
Provides higher efficiency for heating subjects containing moisture in comparison to nichrome and halogen heating elements.
Consumes half of the energy of conventional heat sources (nichrome wires, halogen lamps, etc.)
Low cost, long life.
Product Photos