Halogen Heater

BC Power Pack Series for Halogen Heaters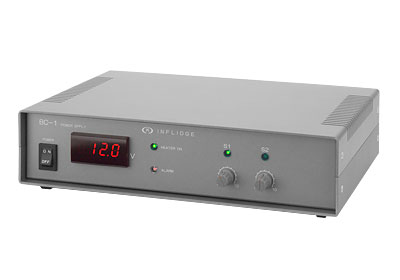 A power source especially designed for halogen heaters.
BC-1 is for use with 12V and 24V lamps, and BC-2 is for use with 100V and 200V lamps.
Advantages
Compact, lightweight, soft start function.
The auto-shift function makes it possible to move from the first setting to the second setting.
BC-1 is DC voltage controlled, and BC-2 is voltage phase controlled.
Digital display for voltage output.
The option of external control is possible.
Product Photos