Super Air Heater

MAX (Built-in Low Flow Seasor)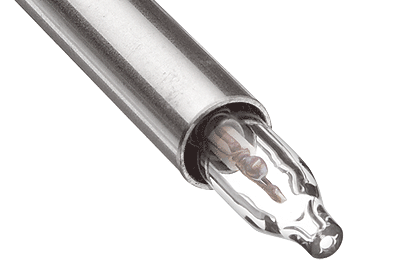 The MAX Super Air Heater is more compact than Inflidge Industrial's standard SEN heater, so it can be used without having to set aside special areas. Also, because low air flows can be used with high temperatures, it is suitable for use with lead-free soldering and other types of soldering that require extreme heat.
Advantages
The advantages of the MAX Super Air Heater are as follows:
Compact and lightweight.
Highly accurate hot air generated easily when used in combination with the Inflidge Industrial DFC-10
controller.
Suitable for use with low air flows and high temperatures. (1.5L/min, MAX 600°C)
Can be used as a localized heater.
Can be used as a non-contact soldering tool by replacing the soldering iron.
Can be used as a soldering robot hand.
Contributes to energy saving owing to high efficiency.
Can also be produced with 200V specifications.
Major Applications
Preheating and heating for soldering
Small-area drying of adhesive, ink and paint
Compact wire coil processing
Post-attachment processing for compact tube parts
Soldering rework and repairs
Temperature Measurement
Temperature Measurement Conditions
Heater in Use

MAX 100V-180W-A

Location of
Temperature
Measurement
Location 5mm from the heater nozzle measured with a type K thermocouple.
Air Flow Volume
3L/min and 1.5L/min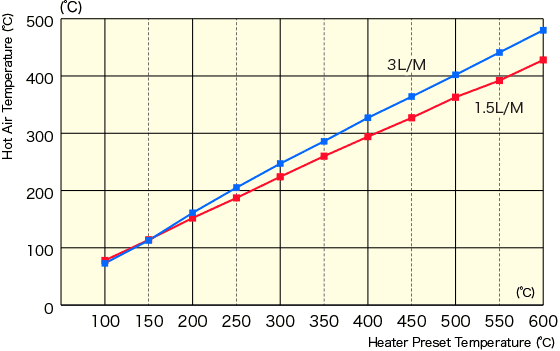 Product Photos